I don't know about you, but this strange and awkward moment in history has me thinking back to a much different time.
A time when the closest a twelve-year-old came to a cell phone was the black, monstrous contraption in their parent's car.
When the only highlights we could afford came from a bottle of sun-in and the actual sun.
When mainstream radio still had a few decent songs.
When our main news source was folded papers with ink, void of speakers, plugs, or the ability to talk back to you.
Change is inevitable. It's constant. But there's one entity, one surety that will never change. These songs aren't old but they aren't new, either. They were all released closer to the time described above. Most importantly, they carry the message of hope that will remain until the end of time. I hope they'll be an encouragement for you.
A reminder that He's bigger than anything the world can throw at us:
When you need to focus on praise:
No matter how exhausting the circumstance, no matter how deep the pain, He will never leave us:
I appreciate all of you and hope these help during this time of uncertainty.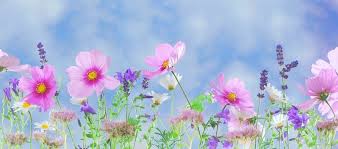 music notes image: https://www.dreamstime.com/illustration/music-notes.html